CONSIDER GAS BOILER SERVICE BEFORE BUYING A NEW ONE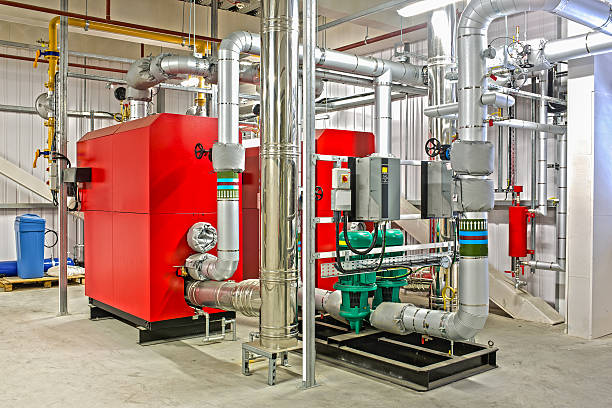 Gas Boiler Maintenance – Do you believe your gas heater is malfunctioning? Is it possible that it was accidentally damaged, or is there a problem with the appliance?
Additionally, it is normal for gas boilers to develop troubles with stuck or clogged components. Due to the tendency for Gas Boiler defects to worsen if ignored, a lack of routine maintenance may necessitate the replacement of the entire gas boiler at a greater cost. Most importantly, a poorly maintained gas boiler could result in increased energy expenses and possibly endanger your family.
Why do you require Gas Boiler Maintenance?
A regular gas boiler service is not only necessary to maintain your boiler operating efficiently, but it also prevents breakdowns, saving you time and money. It is also essential for energy efficiency, safety, and maximizing the performance of your boiler. Additionally, replacing an older, less-efficient gas boiler with a new one could reduce your home's energy use, expenditures, and carbon dioxide emissions.
Several Gas Boiler Service Checks…
Before paying for gas boiler maintenance, determine whether your gas boiler is still covered by its manufacturer's guarantee. The majority of new boilers include a warranty covering parts and labor for the first two years. Some homeowner's insurance policies may include boiler failure coverage, either as an optional or basic add-on. Before contacting a gas boiler service business, you must confirm this.
If your gas boiler is older than three years or the warranty has expired, have it serviced by a reputable Gas Safe engineer who will examine the appliance's dependability, safety, and efficiency. And NG installs will be delighted to assist.
How We Perform During Installation
NG installs will dispatch one of their qualified engineers to investigate the issue. They will inspect the boiler's main components and controls to ensure that everything is operating as it should. For a complete gas boiler service checklist, please click here.
Contact Us Today for a Free Evaluation
Remember that NG installs cover all sorts of heating and control systems throughout the United Kingdom, so feel free to call the team at 0203 7735 755, send an email to info@nginstalls.co.uk, or contact us to fill out the appointment request form.